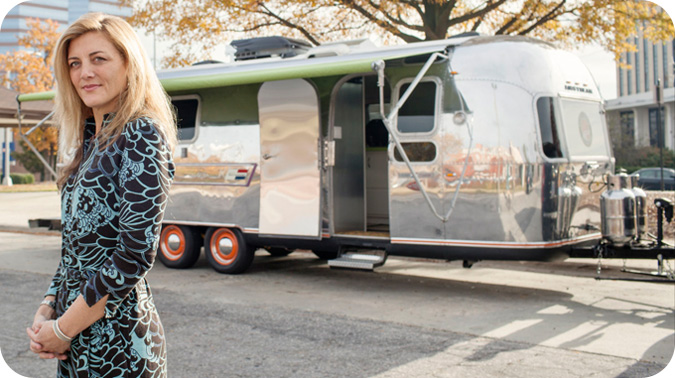 "When health is absent, wisdom cannot reveal itself, art cannot become manifest, strength cannot be exerted, wealth becomes useless, and reason becomes powerless." — Herophilus, 300 B.C.
Mission Statement
Silver Current Acupuncture's mission is to optimize the health, well-being, and quality of life of its patients through exceptional service delivery.
Who is Behind the Business
Silver Current Acupuncture's Christina Fish has trained with the best in her field, receiving her degree in acupuncture from the Jung Tao School of Chinese Medicine. While at Jung Tao, she learned more than just excellent needle technique; she learned the art of creating customized treatment strategies for her patients. Christina's approaches to healing include cupping, qua sha, moxa, and Tui Na which you can learn more about here. She also has practiced Taiji for four years and continues to enhance her Qi Chong skills.
Christina's patients find that she is genuinely interested in learning about their needs and symptoms. Patients find her more of a listener than a talker, and they feel very comfortable in her presence. Christina always answers questions honestly and makes sure her patients are fully informed of their treatment options.
Christina Fish and Silver Current Acupuncture are your new partners in healing. Christina's balance of technical skill and compassion epitomizes the harmony acupuncture strives to create in its patients. Herself an example of glowing health (she practices Tai Chi, Qi Chong, and has run nine marathons), Christina treats the whole person – mind, body, and spirit – with masterful sensitivity.
Let your journey toward balance begin. Christina Fish just might change your life. Without a doubt, she'll provide you with the support, care, and treatment you need to feel better than you imagined possible.
Silver Current Acupuncture is based in Durham, North Carolina located at 2009 Chapel Hill Road as part of the Radical Healing Collective. Christina is currently taking new patients, contact her to schedule appointments.